Eric Sloane On Display
Our new display case in the Reference department has been graciously donated by the Simsbury Historical Society. Next time you're in, stop and view the society's Eric Sloane display in the Reference area or check out a free Phelp's Tavern Museum pass from the Children's Room.
---
LinkedIn for Job Seekers
Tuesday, May 26
6:00-8:00 pm, Technology Learning Center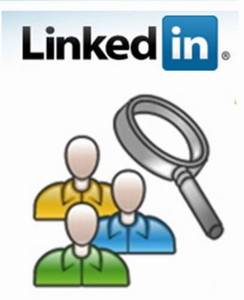 Carol Mon will teach you: how to create a LinkedIn profile, how to search and make connections, and how to find job openings and information on companies. Being an active user of LinkedIn and other social media sites is a critical piece in a job search. You must have a LinkedIn account prior to taking this class. Space is limited; please preregister for this class.
---
Bicycle Repair and Maintenance
Wednesday, May 27
6:30-8:00 pm, Program Room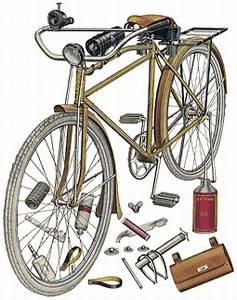 May is National Bike Month! Learn basic bike maintenance at this interactive workshop led by Dave Bishop of the Bicycle Cellar in Simsbury. Learn basic flat repair, how to repair a broken chain, basic bike lubrication and cleaning. He will take questions at the end of his presentation. Bring your helmets and Dave will check them for proper fit and adjustments. Registration suggested. Free and open to all.
---
Friday Flicks: The Music Man

Friday, May 29
1:00-3:30 pm, Program Room
A con man comes to a Midwestern town with a scam using a boy's marching band program, but things don't go according to plan. Starring Robert Preston, Shirley Jones, Buddy Hackett. 151 Minutes, Rated G.
Upcoming Movies:
June features American Life.
June 5 - Empire Falls
June 12 - Fair Game
June 19 - This is Where I Leave You
June 26 - 1776 (Picnic and movie event with the Senior Center. Picnic at 12:30, movie begins at 1:00. Register with the Senior Center.)
---
The Hidden Treasures of Korean Art and Modern Korea
Saturday, May 30
2:00-4:30 pm, Program Room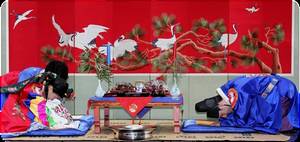 This presentation is designed to provide a basic introduction to Korea's long and rich artistic history, the spirit of its people, and its cultural values. The program will include a viewing of a DVD about Korean history and culture along with a demonstration of the traditional Korean wedding ceremony, in beautiful traditional costume. A sampling of traditional Korean meals will be served. Works of art will be on display. This program is designed for adults and children aged 7+. Free and open to all!
---
2015 USED BOOK SALE COLLECTIONS!
May 26 through August 29
Collection Site: at the Library (signs posted)
Days & Times: Tuesdays & Fridays: 10 am - noon
Saturdays: 10 am - 3 pm
Bring: Books, games, puzzles, CDs, DVDs & Computer software; all in GOOD, CLEAN condition Don't Bring:Records, magazines, encyclopedias, textbooks, video/audio tapes, or books in poor condition
BOOK SALE Dates: Sept. 12 & 13 @ Simsbury High
Questions? Want to Volunteer? Call Charmaine Glew (860) 651-4192 or Ann Wallack (860) 658-7781
---
Language Classes

French Conversation


Monday, No class


, Fireside - Upper Level

Spanish Conversation Class


Wednesday, May 27


10:30-11:30 am , Wagner Room

English Conversation Group


Tuesday, May 29 - No class till Fall


10:30 - 11:30 am , Barnes Room

English Conversation Club


Friday, No class till Fall


10:30-1:00 pm , Program Room 2
May Exhibits
Program Room - Frank Marotta's portraits, Bernard Duffy's paintings & Shirley Mae Neu's contemporary paintings
East Gallery - Photographs by members of the Simsbury
Camera Club
West Gallery - Portrait paintings by Donna Morency
Display Case - Watercolors and crafts by Sally Sargent Markey