---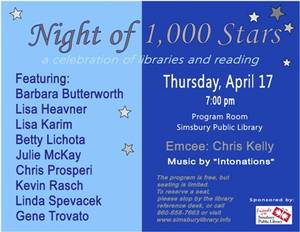 ---
Booked for Lunch
with Author Andre Dubus III Wednesday, May 7th
12:00-2:00 P.M.
Hopmeadow Country Club
Join us for the Friends of the Simsbury Library annual Author Luncheon! This year it features returning best-selling author Andre Dubus III and a delicious lunch at the Hopmeadow Country Club. >
Andre Dubus III 's new book, Dirty Love, contains four linked short stories about love and betrayal. Says the New York Times Book Review, "Staggeringly good…. Dubus can hone in more quickly and efficiently on a character's inner life than any writer I've encountered in recent memory." Dubus is the author of novels including The House of Sand and Fog plus Townie, the memoir he shared at our previous luncheon. He will be signing books which are available for purchase.
The luncheon and talk will be at Hopmeadow Country Club on 85 Firetown Road in Simsbury. The cost is $28 per person. Click HERE for a printable Reservation Form, which includes lunch choices. You can also pick one up at the Library. Tables seat up to ten if you want to bring a group (please note on your Form).
---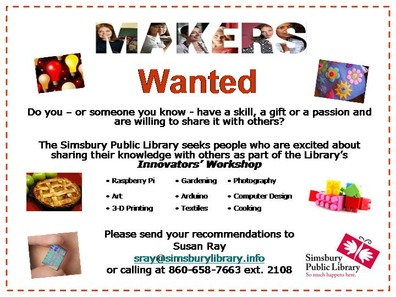 The Library is introducing a new service the Biblioboard Library which contains thousands of pages of primary source content such as monographs, maps, letters, pamphlets, diaries, photos, streaming audio and video, and more.
Thousands of primary source materials which support the common core curriculum. Biblioboard also gives the Library and other Simsbury organizations the ability to upload digital content that will be accessible to Simsbury residents.
---
The Simsbury Library is pleased to offer new service: IndieFlix.
IndieFlix is a web site, available to Simsbury Library cardholders, that allows you to watch movies on your computer or mobile device, like a smartphone or tablet computer.
IndieFlix lets you watch movies in the Internet browser of your choice. No other software or equipment is necessary. You will be asked to create a free account with an email address and a password. Then you will be asked for your Library card number. Remember, this will only work with Simsbury Library cards.
Click here to start using the service.
Click here to see what movies are available.

Download Magazines now from Zinio
Choose from over 50 popular magazine titles in digital format to read on your computer, tablet or any internet-enabled device such as a smartphone or e-reader.
Access Zinio from here.
Step by step setup instructions are here.
---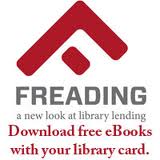 The Library is pleased to provide a second option for downloading books.
Please click here to read about Freading.
If you are already a Freading user, click here.