The Library will be closed July 3, 4 & 5 for the holiday weekend. Although the building is closed, you can still borrow books, magazines, movies and music at simsburylibrary.info
Our summer hours from July 1st through Labor Day
Mon. - Thurs. - 9:30 - 8:30
Friday - 9:30 - 5:30
Saturday - 9:30 - 1:30
Sunday - Closed
---
Over 63 languages to choose from that are completely self-paced and become fluent in just a few months. Just set up a free account and log in with your Library card. It's that easy! Learning a language has never been this fun. Start learning now.
Kindle eBook Instruction
Tuesday, June 30
Wednesday, July 1
1:00-2:00 pm & 2:00-3:00 pm,
Business Resource Center

Small group instruction to learn how to download free e-books
to the Kindle. Preregistration is required.
---
Teen Techie Tuesday: Brushbots & Create a Lego Track
Tuesday, June 30
2:00-3:30 pm, Program Room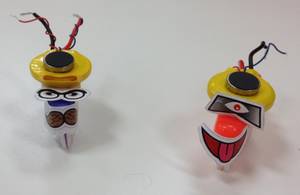 Brushbots are great for teaching students about making and working with basic electronics. A toothbrush head is connected to a pager motor and battery to create a mini-robot. First we'll build a Lego racetrack, then personalize our brushbots with goofy stickers. Finally, we'll race with prizes awarded.
---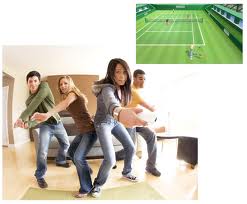 Wii Wednesday for Teens
Every Wednesday in June, Teen Space
Drop-in! Snacks provided!

---
Lunch & Lit for Teens
Wednesday, July 1
Noon-1:00 pm, Teen Space

Get free books! Bring a brown bag lunch and we'll provide the drinks & dessert. Let's discuss what you're reading this summer. Drop in.
---
Crafternoon for Teens: No-Sew Sleep Masks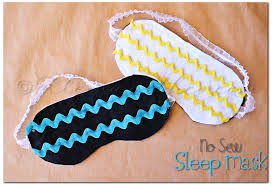 Wednesday, July 1
2:00-3:30 pm, Teen Space
Show your creativity and make a sleep mask!
---
Family Movie Night
Wednesday, July 1
6:30-8:30 pm, Program Room
. Tonight's movie: Big Hero 6. Drop-in.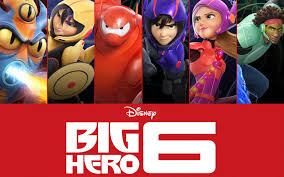 ---
3D Thursdays
10:00-11:30 am
Reference Area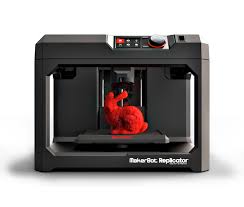 Interested in learning how the Library's 3D printer works?
Come in for live demonstrations and instructions. Learn how to find and print items for your home or business. You may choose an object to print or send us your file and we'll print it for you.
---
Nerdfest/Fandom Social for Teens
Thursday, July 2
2:00-4:00 pm, Program Room
Come discuss your fandoms and participate in trivia, raffles, and more! Snacks Provided! Theme TBA. Drop in.
---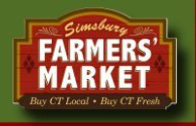 Library Staff will be at the
Farmer's Market on:
July 16

August 20

September 10
to demonstrate many of our databases and services. If you're shopping at the market come and check us out.
Questions? We've got the answers.
---
Science Fiction and Fantasy Author Panel
Saturday, July 18
1:00– 3:00 p.m., Program Room
The Friends of the Simsbury Public Library are delighted to host a panel of four award-winning, New England Science Fiction and Fantasy writers:
Hugo and John W. Campbell award-winning author Elizabeth Bear will discuss her new Western steampunk, KAREN MEMORY, set in a reimagined 19th century Seattle. This unforgettable story of a plucky heroine received a starred Library Journal review which said, "Bear pumps fresh energy in the steampunk genre....the entire cast of heroic women...is a delight."

James L Cambias will present CORSAIR an adrenaline-pumping SF thriller that imagines the very real potential of what crime may look like when piracy takes to space. This thrilling space adventure will appeal to fans of Star Wars and Star Trek.

Max Gladstone will share his latest stand-alone and 4th urban fantasy novel of the Craft Sequence, LAST FIRST SNOW a post industrial (and post war) fantasyland where wizards wear pinstripe suits and gods have shareholder's meetings.

Brian Staveley will talk about THE PROVIDENCE OF FIRE, book II in his fantasy series Chronicle of the Unhewn Throne which a starred Kirkus review calls "*Brutal, intriguing, and continuing to head toward exciting events and places unknown."
This lively panel should prove both entertaining and enlightening to science fiction and fantasy fans and all readers alike!
Copies of the authors' books will be available for purchase and signing. The program is free of charge, and open to all. Prior registration is requested before July 10, 2015. Sign up at the library's reference desk, register on-line at www.simsburylibrary.info (and click on "Calendar"), or call the library at (860) 658-7663.
---
Simsbury Community Read
Tuesday, July 28
7:00-8:30 pm, Program Room

Join members of the SHS crew team, coaches and community members for a discussion of the book The Boys in the Boat: Nine Americans and Their Epic Quest for Gold at the 1936 Berlin Olympics by Daniel J. Brown. Our discussion will be led by Mary Jane Springman as we all learn what it means to be part of "the boat." Pick up your copy today and become part of the discussion!
---
2015 USED BOOK SALE COLLECTIONS!
May 26 through August 29
Collection Site: at the Library (signs posted)
Days & Times: Tuesdays & Fridays: 10 am - noon
Saturdays: 10 am - 3 pm
Bring: Books, games, puzzles, CDs, DVDs & Computer software; all in GOOD, CLEAN condition Don't Bring:Records, magazines, encyclopedias, textbooks, video/audio tapes, or books in poor condition
BOOK SALE Dates: Sept. 12 & 13 @ Simsbury High
Questions? Want to Volunteer? Call Charmaine Glew (860) 651-4192 or Ann Wallack (860) 658-7781
---
Language Classes

French Conversation


Monday, No class


, Fireside - Upper Level

Spanish Conversation Class


Wednesday, July 1


10:30-11:30 am , Wagner Room

English Conversation Group


Tuesday, No class till Fall


10:30 - 11:30 am , Barnes Room

English Conversation Club


Friday, No class till Fall


10:30-1:00 pm , Program Room 2
June Exhibits
Program Room - Avon Arts Association Spring Show
East Gallery - Photographs by members of the Simsbury
Camera Club
West Gallery - Dan Dahlstrom's oil paintings of the New England landscape
Display Case - Toy cars of Robert Scalla of the Valley Collector Car Club