3D Thursdays
10:00-11:30 am
Reference Area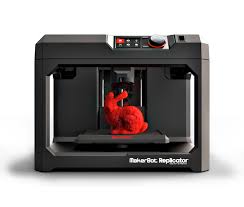 Interested in learning how the Library's 3D printer works? Come in for live demonstrations and instructions. Learn how to find and print items for your home or business. You may choose an object to print or send us your file and we'll print it for you.
---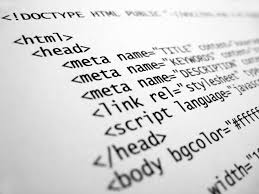 Coding Club
Tuesday, July 28
6:30-8:00 pm, Technology Learning Center
An introduction to computer coding and how it works.
Grades entering 6-8.
---
Simsbury Community Read
Tuesday, July 28
7:00-8:30 pm, Program Room

Join members of the SHS crew team, coaches and community members for a discussion of the book The Boys in the Boat: Nine Americans and Their Epic Quest for Gold at the 1936 Berlin Olympics by Daniel J. Brown. Our discussion will be led by Mary Jane Springman as we all learn what it means to be part of "the boat." Pick up your copy today and become part of the discussion!
---
Kindle eBook Instruction
Tuesday, July 28
Wednesday, July 29
1:00-2:00 pm & 2:00-3:00 pm
Business Resource Center
Small group instruction to learn how to download free e-books to the Kindle. Preregistration is required.
---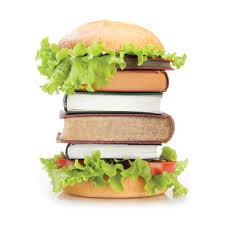 Lunch & Lit for Teens
Wednesday, July 29
Noon-1:00 pm, Teen Space
Get free books! Bring a brown bag lunch. We'll provide drinks & dessert. Let's discuss what you're reading this summer. Drop in.
---
Crafternoon for Teens: No-Sew T-shirt Creations
Wednesday, July 29
2:00-3:30 pm, Teen Space
Bring one or many t-shirts. A few different crafts TBA.
---

Family Movie Night: Willy Wonka and the Chocolate Factory
Wednesday, July 29
6:30-8:30 pm, Program Room
Fun for the entire family. Just drop in.
---
Cardfight Vanguard for Teens
Thursday, July 30
1:00-2:00 pm, Teen Space
Open to any teens interested in playing or learning to play Cardfight Vanguard. Drop in.
---

Nerdfest/Fandom Social for Teens
Thursday, July 30
2:00-4:00 pm, Program Room
Come discuss your fandoms and participate in trivia, raffles, and more! Snacks Provided! Theme TBA. Drop in.
---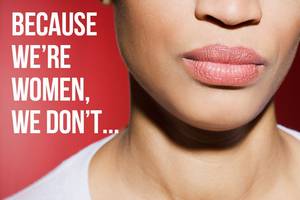 What Women Avoid: Practical Tools to Live our Life Safely and Confidently
Thursday, July 30
7:00-8:30 pm, Program Room
Dennis Golden, CEO of IM-SAFE and author of What To Know Do And Say To Be Safe, a Woman's Guide to Personal Safety will open up a whole new world where women can feel confident in the face of any challenge or encounter.
Learn new verbal skills, ways to deter unwanted attention and discover 7 highly effective things you can do if you find yourself in physical confrontation with a predator at home at work or at play.
---
Teen Yoga
Thursday, July 30
7:00-8:00 pm, Program Room
Attend one or all of the series taught by certified instructor Hannah Ardenski. Bring your own mat.
---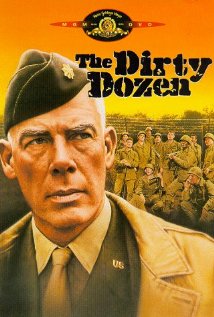 Friday Flicks: The Dirty Dozen
Friday, July 31
12:30-3:30 pm, Program Room
Action/Adventure/War
A US Army Major is assigned a dozen convicted murderers to train and lead them into a mass assassination mission of German officers in World War II. Starring Lee Marvin, Ernest Borgnine, and Charles Bronson. Not Rated. 150 min.

Upcoming Movies:
Celebrating John Wayne
August 7 - Rio Bravo (1959)
August 14- The Alamo (1960)
August 21- The Searchers (1956)
August 28 - True Grit (1969)
---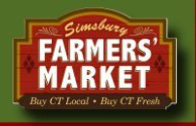 Library Staff will be at the
Farmer's Market on:
to demonstrate many of our databases and services. If you're shopping at the market come and check us out. Questions? We've got the answers.
---
2015 USED BOOK SALE COLLECTIONS!
Through August 29
Collection Site: at the Library (signs posted)
Days & Times: Tuesdays & Fridays: 10 am - noon
Saturdays: 10 am - 3 pm
Bring: Books, games, puzzles, CDs, DVDs & Computer software; all in GOOD, CLEAN condition Don't Bring:Records, magazines, encyclopedias, textbooks, video/audio tapes, or books in poor condition
BOOK SALE Dates: Sept. 12 & 13 @ Simsbury High
Questions? Want to Volunteer? Call Charmaine Glew (860) 651-4192 or Ann Wallack (860) 658-7781
---
Language Classes

French Conversation


Monday, No classes until 9/14


6:00-7:30 pm , Fireside - Upper Level

Spanish Conversation Class


Wednesday, July 22


10:30-11:30 am , Wagner Room

English Conversation Group


Tuesday, No class till Fall


10:30 - 11:30 am , Barnes Room

English Conversation Club


Friday, No class till Fall


10:30-1:00 pm , Program Room 2
July Art Exhibits
Program Room - Members of the Granby Artists Association paintings
East Gallery - Photography by members of the Simsbury Camera Club
West Gallery - Members of the SPL Teen Advisory Board
Display Case - Pottery by Lisa Primmer